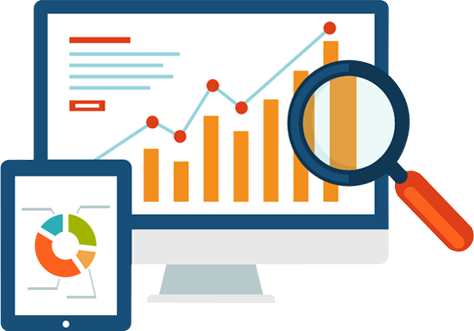 With over 1 billion websites on the internet, how will potential clients discover yours? With SEO services from E-Soft Technologies, we will make sure that we increase your site's visibility so that you stay ahead of the game. Google updates its algorithms almost daily and we keep track of those changes to ensure that your business is well positioned to make positive gains.
We are able to achieve great results for our clients because we optimize sites every day. Our SEO consultants will ensure you get lasting results which go beyond a temporary boost in visibility and rankings.
SEO optimization with E-Soft Technologies includes:
Technical SEO audits
Meta Data alterations
Review of Internal Text Links
Competitor analysis
Ranking and status reports
Keyword research
Local search optimization
Implementation of Google Analytics
Content writing
PPC Management
E-Soft Technologies creates and implements highly effective PPC campaigns which will ensure that your site receives targeted and relevant traffic at all times. You will get visitors and prospects who are genuinely interested in what you have to offer, and who are willing and ready to make purchasing decisions. There are millions of searches made on the internet daily by people looking for the exact merchandise or services that you offer. Our specialist team will work with you to roll out a PPC advertising strategy which will ensure your ads are found by your most valuable customers.
Our PPC services include:
Google AdWords
Analytics and behavioral analysis
Campaign experiments and testing
Establishing a monthly PPC budget
Bid management and optimization
Search Network Advertising
Creating effective ad copies
Regular reporting of results
We work with small and medium-sized business to ensure that they have a sound digital marketing strategy. Do you want to know what we can do for your company? Schedule an audit or contact us and speak with a member of our team.